Fancade
Unlock a world of games! Or make your own?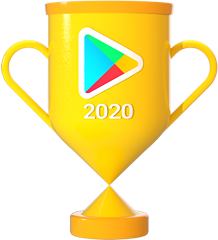 Best Innovative

Google Play Best Of 2020
Here's why you'll like Fancade:
Go on a quest to unlock worlds with more than 100 mini-games
Visit the arcade to compete with other players in new games every day
Make your own levels and games with drag-n-drop building blocks
Already downloaded and started playing? Here's more stuff for you:
Join the Fancade community in game jams, playtesting, and just hanging out in our Discord chat
Watch video tutorials and learn more about scripting and building from the Fancade Wiki
Fancade is available for phones and tablets with iOS 10.0 or Android 5.0 or later. Get it for free from Apple's App Store and Google's Play Store. Stay up-to-date through Twitter and Facebook. Looking for the press kit?